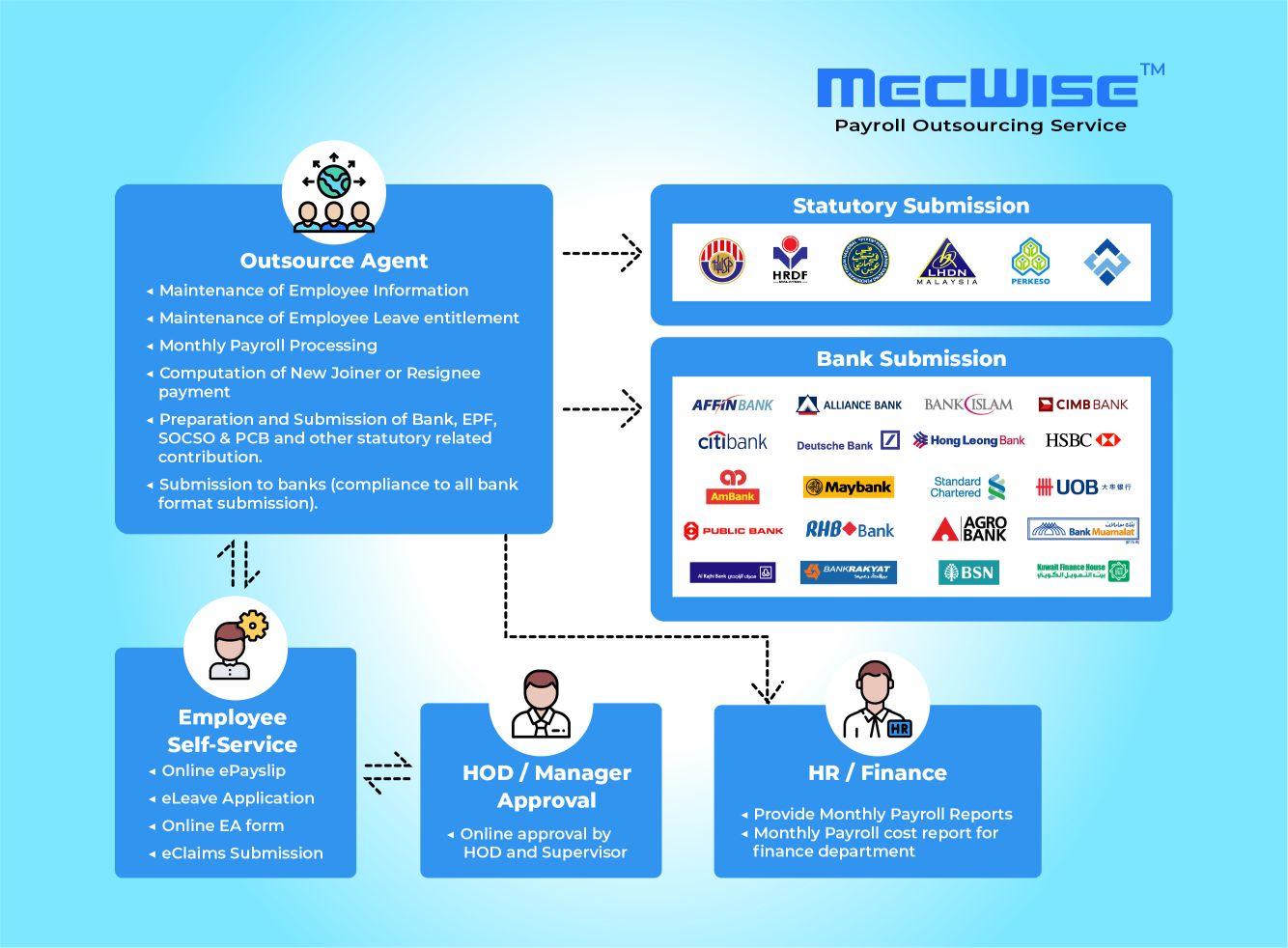 Starvision provides a wide range of solutions that are able to fulfill your organization's HR related outsourcing processes , for example : payroll processing needs. With outsourcing services , we help increase your company operation efficiency, therefore provide a single point of accountability to our clients.
In our outsourcing segment , we assist in processing your allowances and deductions, generate payroll, statutory reports, bank crediting files, as well as traditional paper printed payslips / electronic payslips for your employee
The services we provide are :
- Employer Registration – with IRB, EPF, SOCSO, etc
- Payroll Management
- Monthly Statutory Payments (EPF, SOCSO, PCB)
- Corporate / Employer File Registration (EPF, SOCSO, TAX)
- New Hires/ Terminations – Prepare & apply for new EPF & SOCSO membership &   notify employment details of existing accounts.
- SST (Sales and Services Tax) Registration and Filing
- Malaysian Human Resources Compliance.
Please contact us for more information