MecWise RECRUITMENT MANAGEMENT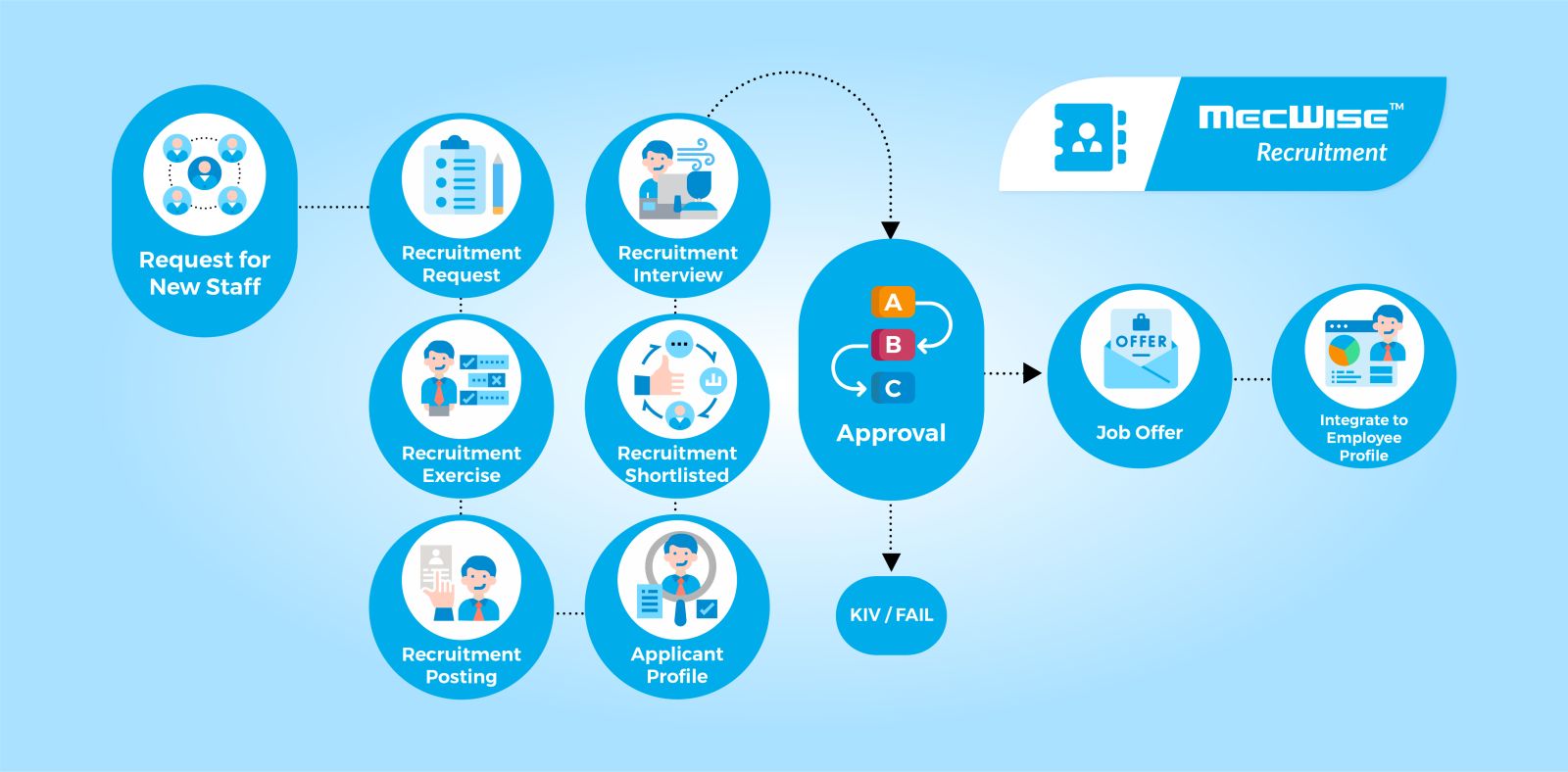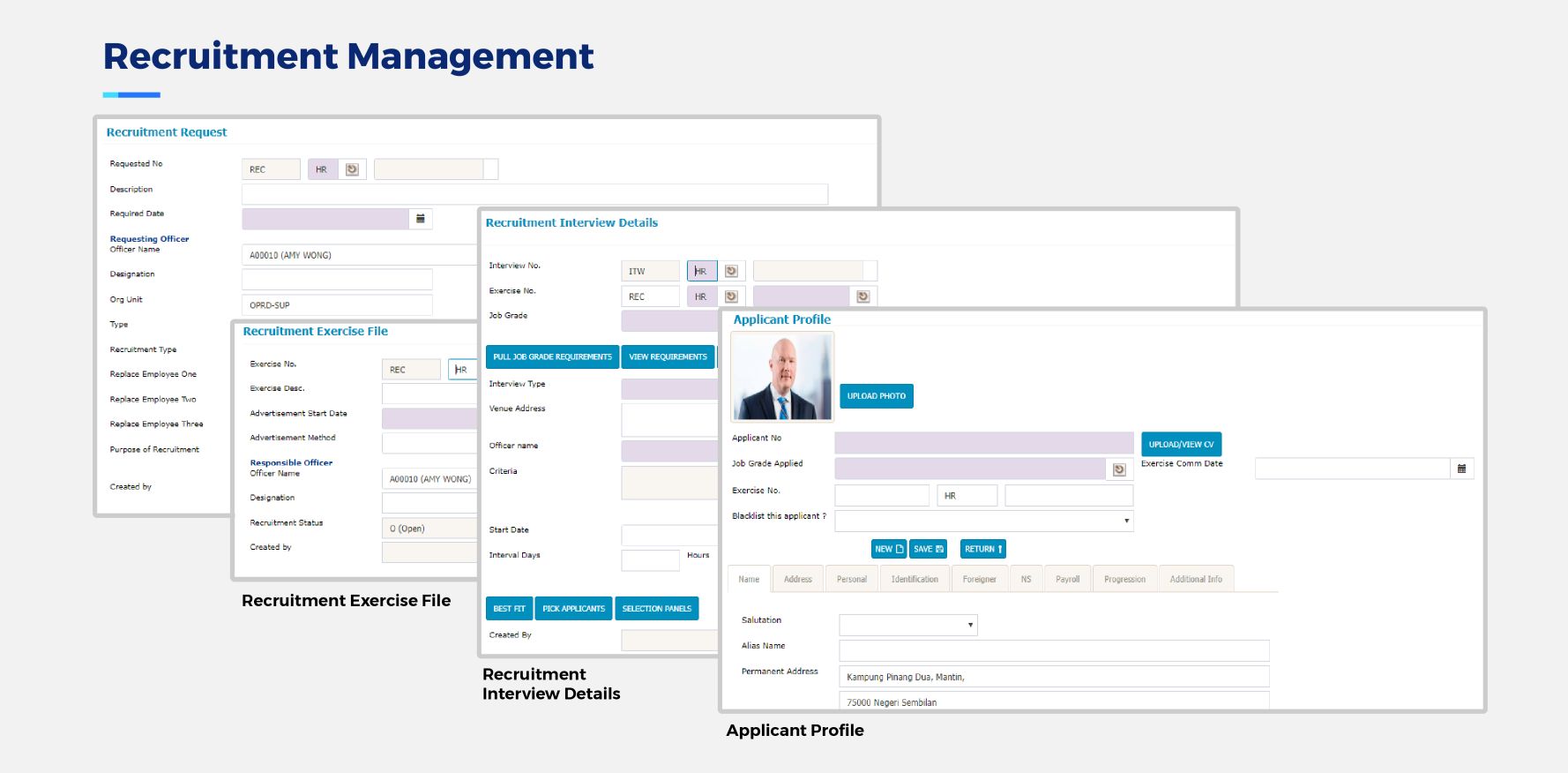 MecWise Recruitment facilitates the process of staff recruitment. It captures applicant details for those elected for interview and tracks the status of applicants throughout the interview and selection process. It interfaces with the appointment module to create appointment record upon successful recruitment of new staff.
MecWise Recruitment can be designed to provide automatic short-listing of candidates who meet selection criteria as defined by user at each round of short-listing, It can also have the capability of routing applicants' data to management chain for short-listing on-line as well as allow the interview panel to retrieve applicant's data on-demand during the interview.
The system can generate selection summary report of potential candidate's recruitment report, applicants' resume in A3 and A4, application form and short-listing criteria, the system also permits query and reporting by multiple characteristics of units/ jobs/ persons according to selection by end-user.
MecWise Recruitment Management fully integrates with the entire MecWise e-Business suite
- The system captures details on the post(s) advertised for.
- For applicants selected for interview, the system captures particulars of each applicant - personal particulars, qualification, NS (National Service), employment history, computer knowledge, academic scholarships and awards, membership details, health condition, language proficiency and others as defined by the user.
- The system enables web-based applications for vacant positions.
- The system allows import of applicants' details via the Internet, i.e. application of job on line via the Internet
- Staff details will be displayed if the applicant was an ex-employee of the organization or has applied for jobs in the organization before.
- The system allows the creation of applicant records directly bypassing the recruitment and short-listing process.
- The system provides for automated processing of applicants, including issue of acknowledgement slips, scheduling for interviews, arrangement of logistics for interviews etc. This would include processes for verification of documents and capturing into digital format.