MecWise SUCCESSION PLANNING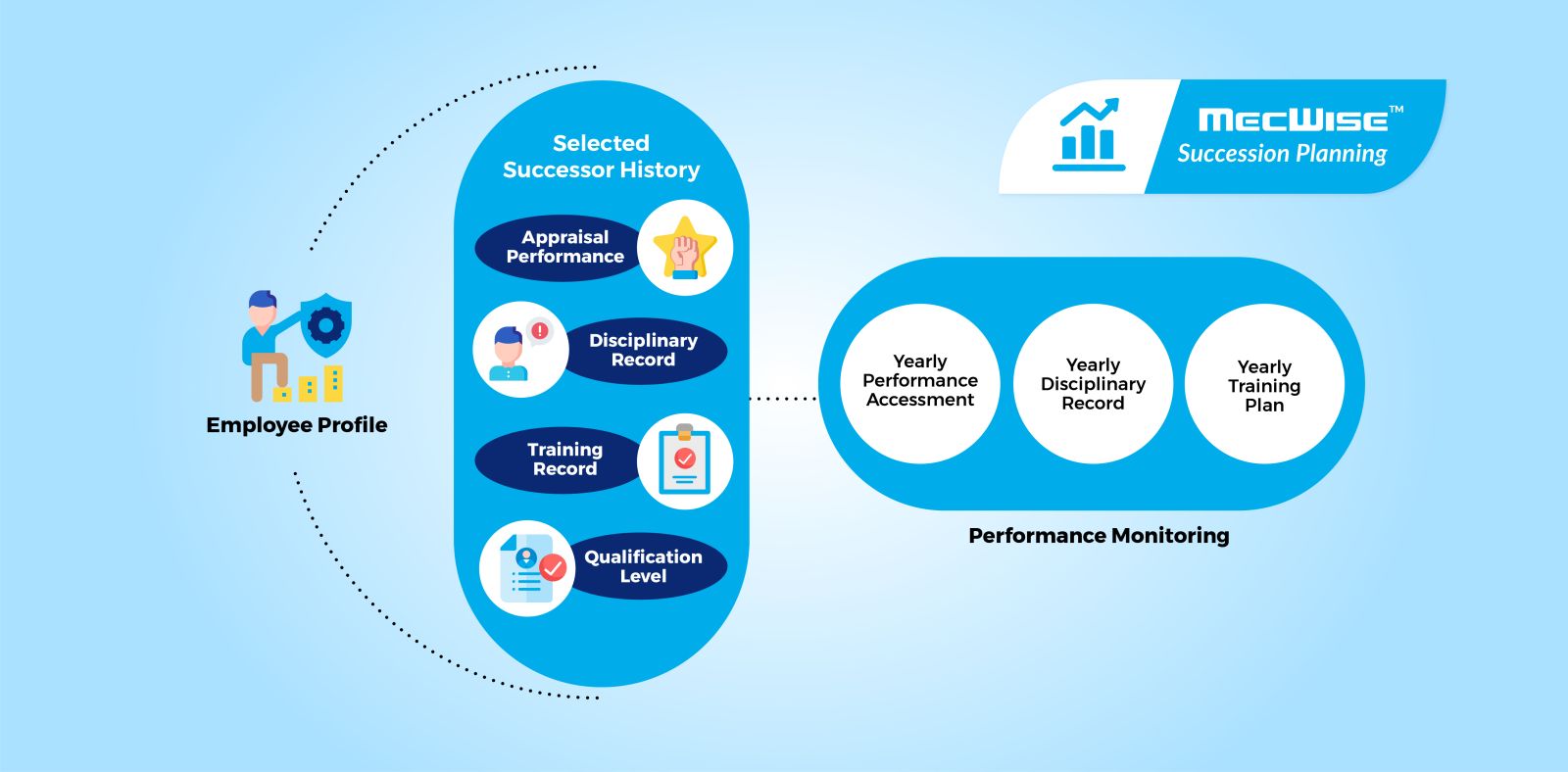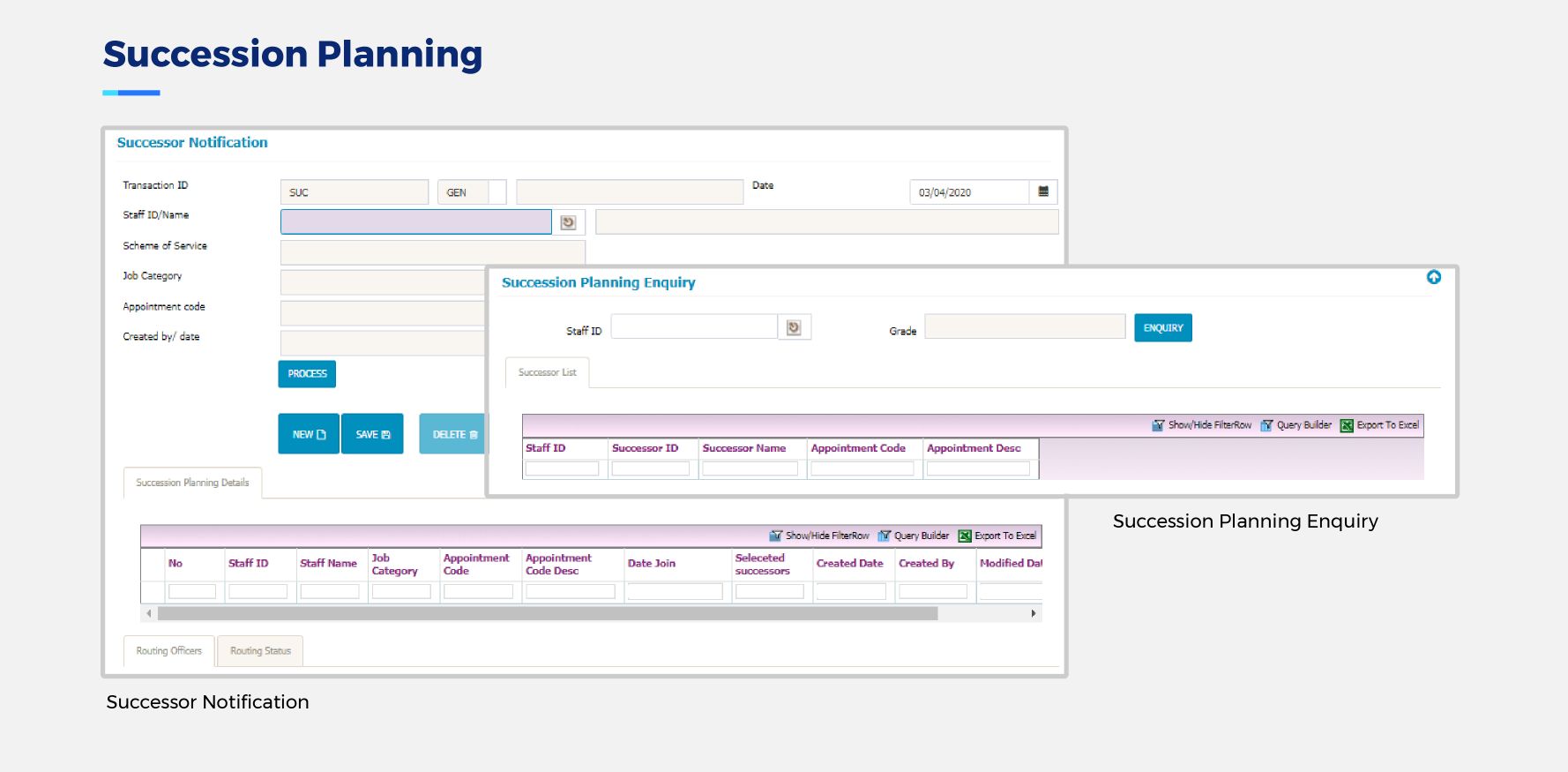 MecWise Succession Planning module identifies employees who can be selected as successors and allows monitoring of their training schedule.
Succession Planning module is integrated to multiple modules to allow monitoring of progress and performance of the identified successor.
When an employee is selected as successor, required skills for the successor to take over the position that he/ she has been selected for and necessary trainings will be identified.
These trainings courses will be registered in the MecWise Training module and employees need to attend those trainings.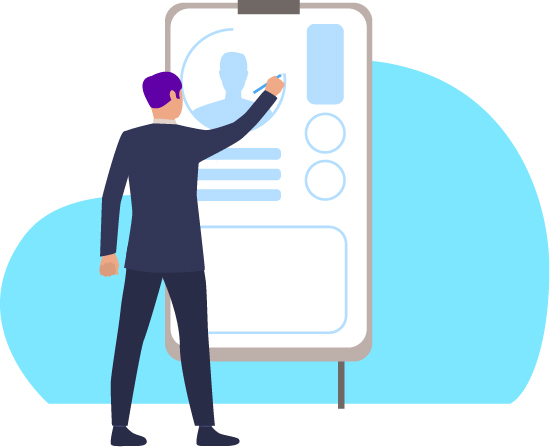 MecWise Succession Planning fully integrates with the entire MecWise e-Business suite
The monitoring of performance, where expectations and training information to enhance successor's skills to be evaluated will be recorded in the MecWise HRMS Appraisal module.
- To help company in planning and quick decision making to choose success candidates
- To assist company in structuring training and development
- To help company minimize the risk of position fulfillment when the key person leave the job
- To help company invest in employee resource and development with lower financial cost