MecWise PERFORMANCE APPRAISAL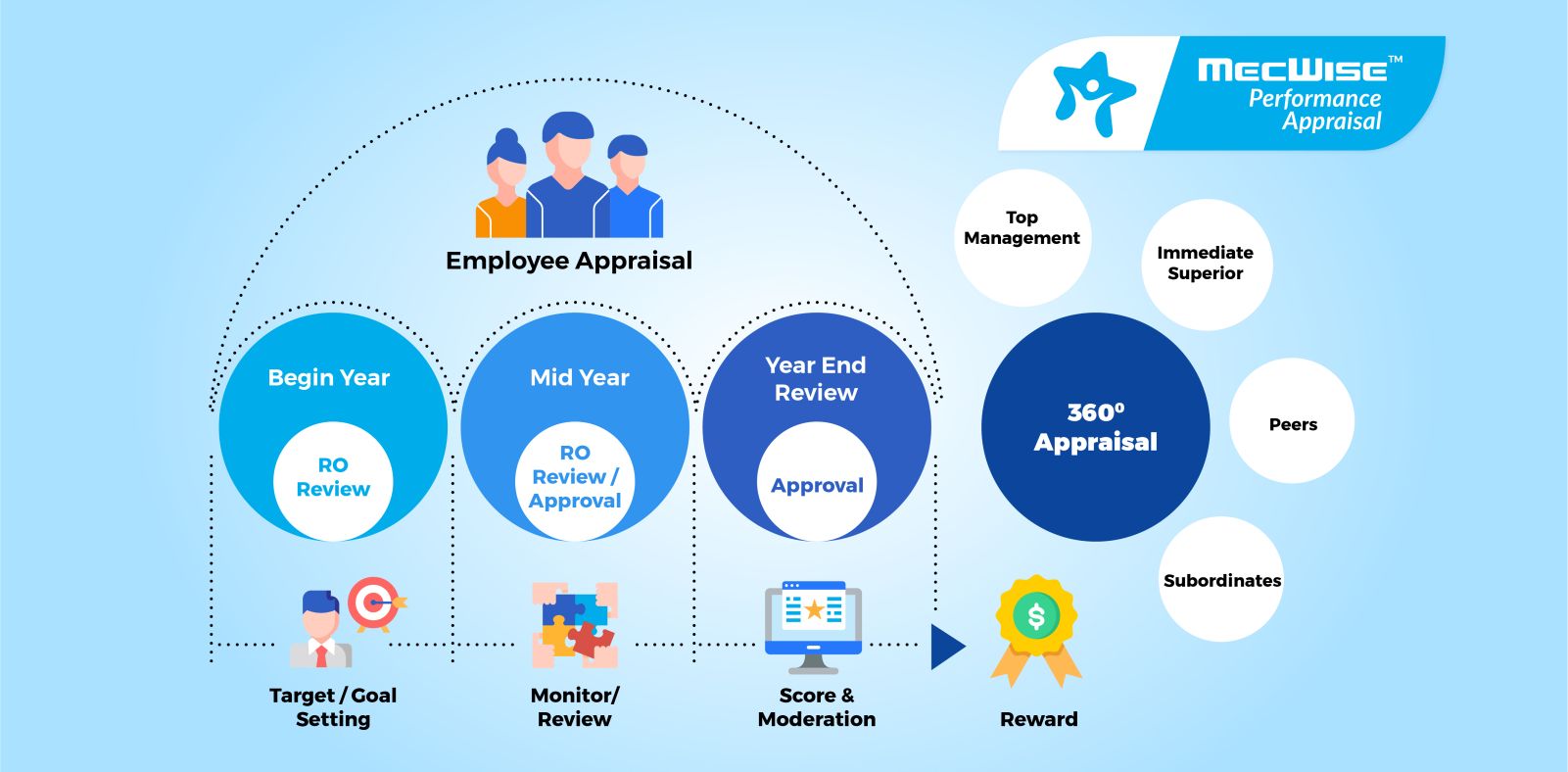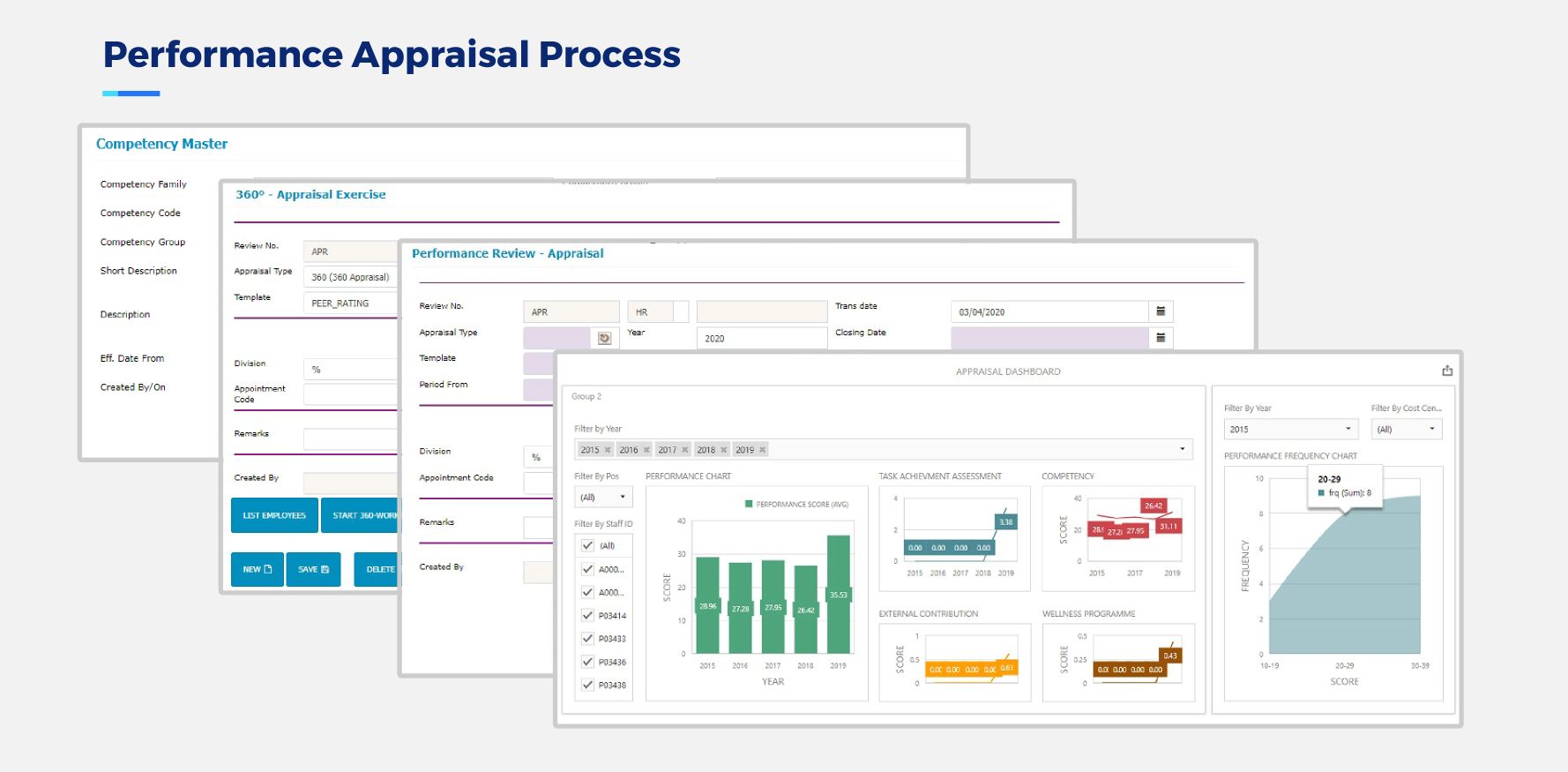 MecWise Performance Appraisal increase employee productivity, boosts profitability and engagement through continuous 2 way feedback and communication. It enables organisations to align employee and team goals with organizational strategies in order to achieve organization mission and vision.
Our system manage employees appraisal process by offering a range of pre-built goals and development objectives, thus providing 360 reviews that assist in developing good company culture that reduces employee turnover.
Therefore, you can make better decision and navigate steadily towards a common goal with your team.
MecWise Performance Appraisal is designed with uncomplicated functions performance evaluations.
Easily set reminders for quarterly/ half-yearly/ annual reviews. Every reviewee can view their results via a performance graph to state final ratings. Review cycles can be customizable therefore you can fix period to conduct employee performance evaluation.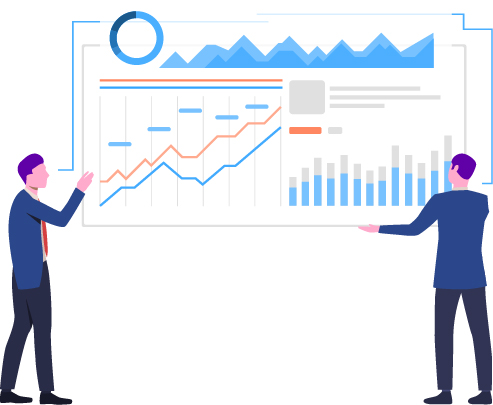 MecWise Performance Appraisal fully integrates with the entire MecWise e-Business suite
The module maintains the staff appraisal records for confirmation, crossing of efficiency bar/ discretionary point, anniversary increment, re-employment of retirees and contract appointments and annual appraisal.
It tracks when a staff is due for appraisal and if appraisal report has been submitted.
Discretionary points are points on the salary scale, which a staff has to be given permission to cross. When a staff reaches this point, he has to be given permission to proceed to the next salary point on the scale. A salary scale may have more than one discretionary point on any one-salary scale.
App
- Template designer to automate traditional time-consuming Employee   Performance Appraisal forms
- Performance appraisal and work review to be carried out via document workflow process
- Fair & transparent online appraisal system with easy to use interface
- Prompts user to submit work review and performance appraisal forms
- Capture of staff potential information and performance grading
- Questionnaire generated templates for managerial and non-managerial   staff
- Customizable Key Performance Indicator (KPI) setups and grouping
- System interfaces with staff details from respective discipline and award   modules
- Configuration with multi reviewers and corresponding weight-ages
-Configurable performance scoring and increment policy
- e-Sign On for authorized reporting officer/ approval
- Online reporting and countersigning